Powering Agriculture with Tomorrow's Solutions!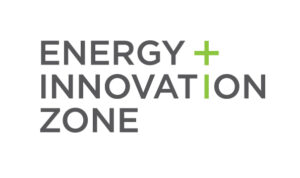 In a world that's constantly evolving, agriculture is no exception. At AgriShow, we're committed to staying at the forefront of agricultural innovation, and we're excited  to unveil our brand-new feature area: Energy + Innovation Zone. This dynamic space is dedicated to showcasing the latest advancements in energy solutions, with a special focus on battery powered equipment, hybrid solutions and alternative emerging energy solutions.
Why Choose the Energy + Innovation Zone at AgriShow?
Future-Forward Farming: the feature will allow visitors to get a glimpse into the future of agriculture! Discover cutting-edge technologies and practices that will transform the way you farm, making your operations more efficient, sustainable, and cost-effective.
Battery-Powered Revolution: Explore the incredible potential of battery technology in agriculture. From electric Ag Vehicles to precision farming equipment, see how batteries are driving innovation and reducing environmental impact.
Harnessing Solar Energy: Solar power is not just a clean energy source; it's a game-changer for agriculture. Learn how harnessing the power of the sun can lower your energy costs and reduce your carbon footprint.
Expert Insights: By being a part of this section, you will have the opportunity to present in a seminar style structure the advantages they have and how they are shaping the future of agriculture. Visitors will gain valuable knowledge and practical insights that you can apply to their own farm.
Interactive Demonstrations: Engage with hands-on demonstrations that showcase the latest energy-efficient machinery, battery-powered tools, and solar solutions in a dedicated "tech" demo arena. Demystify while demonstrating the differences, e.g a petrol chainsaw versus battery chainsaw.
Networking Opportunities: Connect with like-minded farmers, entrepreneurs, and experts in the field. Build valuable relationships and exchange ideas that can drive your agricultural business and sales forward.
Sustainability Showcase: Visitors will discover sustainable farming practices that not only conserve energy but also promote soil health, reduce waste, and protect natural resources.
Stay Ahead of Regulations: By educating visitors they can stay informed about the latest regulations and incentives related to renewable energy and sustainable agriculture.
At AgriShow's Energy + Innovation Zone, we're powering agriculture with innovation and sustainable energy solutions. Join us in showcasing the future of farming, where efficiency meets environmental responsibility. Together, we'll cultivate a greener, more prosperous tomorrow.
Don't miss out on this opportunity to be part of the agricultural revolution.